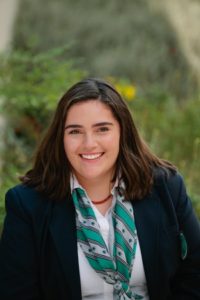 What is the most influential book you have read besides the Bible? Why?
The most influential book I have read at Geneva would have to be either C.S. Lewis' The Lion, the Witch and the Wardrobe or Boethius' The Consolation of Philosophy. I thought of LWW because that was one of the first books I read when I came to Geneva in third grade. Having been ten years since then, I treasure that book partially because of nostalgia and sentimentality, but also because it is the first book I remember reading (besides the Bible) that I was able to recognize the immense love God has for us and I get to say I read a book like that when I was nine. I also choose The Consolation of Philosophy because it was the first philosophy book I really understood and learned from.
What is your favorite or funniest moment at Geneva?
My favorite memory I can think of would have to be either in third grade I couldn't open my little kids Ozarka water bottle so I asked my desk mate, then Mrs. Peterson and then Mr. McMurry and when he couldn't do it, he brought out pliers. The funniest one I can think of was fourth grade when Aidan Hamilton broke Mrs. Grover's window because there was a wasp on it and he hit it with the handle of a broom. Also any memory from Europe was a favorite. That trip was one of the best times of my life.
What will you miss most when you leave Geneva?
Without thinking too much, or I will tear up again, I will miss my friends and every single teacher I have grown up with so so so much.
Who has influenced you most while at Geneva, How?
Some of the greatest influences during my time here are Mrs. Catherine Davis, Mrs. Libby Lunsford and Mrs. Christina Hammock. In different, but very complementary ways, each have impacted the best choices I have made, supported me in the valleys and mountains of my faith journey and taught me countless and priceless things I will carry for the rest of my life. They have helped me to become the person I want to be, along with every other teacher and friend I have at Geneva.
What does being a Geneva student mean to you?
In short, being a Geneva student means the world to me. I consider myself incredibly and undeservingly blessed to have gone to a school where we pray before we take a test, where I can have dinner with a math teacher and talk about life, where I get to fly across the world with my people and for so many other reasons.
How would you encourage a Geneva kindergartner?
If I were a kindergartner, I would want someone to tell me that it is all worth it in the end and that is the truest thing I can say. Through all the stress, the work and the next 13 years you have here, there will be lifetime friends, lifetime memories and lifetime lessons that you will leave with. It only gets harder but it only gets better and it is all worth it in the end and soon enough, you will look back and it will feel like yesterday that you were in those Keds and sailor outfits.
If you could change anything at Geneva, what would it be?
If I could change anything at Geneva, I wouldn't, except for Prom to be in the MPB, or more AP choices, but other than that, I wouldn't change anything. Long live the portables and the Boardwalk!