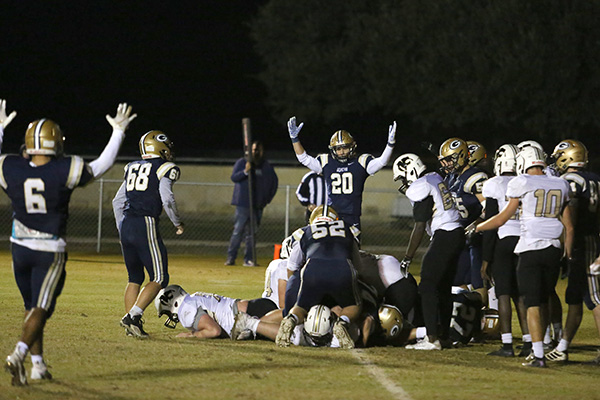 The Geneva Eagles varsity football team secured a 69-0 victory over Houston Northland Christian at home on Friday night. With the win, the Eagles advance to the regional round of the playoffs and will play League City Bay Area Christian at 7pm on Friday night, November 22, at Buffalo Stadium in Giddings.
The Eagles have a season record of 7-4, were undefeated in district play and currently have a five-game win streak.
"Our goal has always been to win the next game. If we play well as well as we can, then we will have a good chance to win. I am proud of every football team I coach because it takes a special person to play football. All these guys that play at Geneva are special to me and I am very proud of them now and will be even more so when they are godly husbands and fathers one day," Coach Dean Herbort said.
Ticket prices are $13 for adults and $8 for students and may be purchased at the gate.
Make the trip to Giddings to cheer on Eagles football in this rematch of the 2018 TAPPS Regional Game which Geneva won. Come early, cheer loud and stay late! Go GSB!!