GIVE TO I-10 ACCESS PROJECT
Our current project is the I-10 Access Project with a security booth. The new driveway will provide an additional entrance to campus, ease traffic flow, improve safety, relieve congestion on Cascade Caverns Road and allow families to avoid the low water crossing on Old Fredericksburg Road. The project will include a security booth, fencing, a two-way driveway wide enough for deliveries as well as emergency vehicles, additional parking spaces and is a necessary first step to building an outer campus loop that will expand green spaces and pedestrian areas at the heart of campus.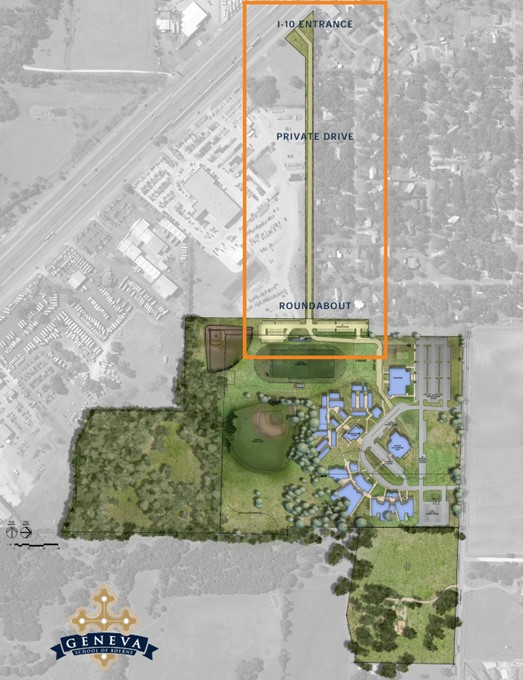 WE GRADUATE CLASSICALLY TRAINED SERVANT LEADERS EQUIPPED TO DO HARD THINGS
The Geneva School of Boerne exists to provide a classical education from a biblical worldview to equip students for a lifetime of learning, service, and leadership to the glory of Jesus Christ.