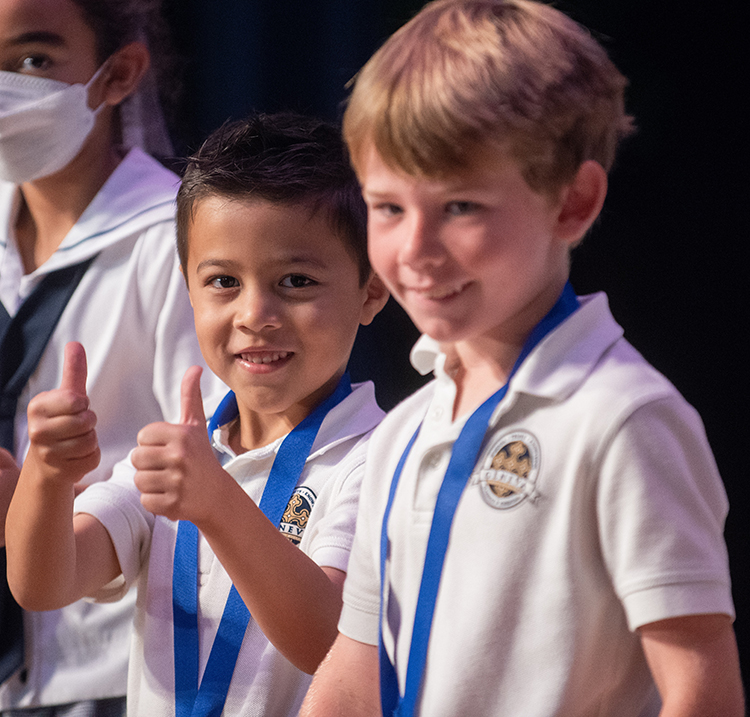 Geneva students in kindergarten through fifth grade were challenged to practice math over the summer as part of the annual Grammar School Summer Math Challenge. Each participating student was recognized at the Summer Math Awards Assembly where bronze, silver, gold, or above and beyond medals were earned according to the amount of time they spent practicing.
Students were asked to earn minutes by practicing basic math facts, completing math-related summer camps, and completing workbook pages. This voluntary challenge had 236 students participating over the summer which totaled 280,206 minutes.
Last year Luke Taylor set the individual school record of 6,380 minutes, which was broken this year when Jaden Boerboom set an all-time new record of 8,434 minutes!
The top eight students were invited to participate in a relay game incorporating math and summer travels- Luke, Lucca Oliva, James Price, Natalie Moninski, Nicolas Moninski, Hannah Reynolds, Sarah Nichols and Jaden Boerboom. These eight students alone contributed 40,383 minutes to our summer math total for the year!