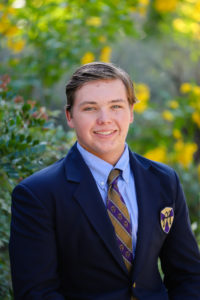 What is the most influential book you have read besides the Bible? Why?
The most influential book I have read is The Iliad because it showed what a true hero is about.
What is your favorite or funniest moment at Geneva?
Funniest moment is when Brick ripped his pants at winter formal.
What will you miss most when you leave Geneva?
I will miss all the friends I have made along the way.
Who has influenced you most while at Geneva, How?
Mr. Arizpe influenced me the most because he treated us all like we were his kids and you could tell him anything.
What does being a Geneva student mean to you?
Being a Geneva student means being responsible for yourself and your actions.
What about Geneva do you hope never changes?
I hope the interaction between students and teachers never changes.