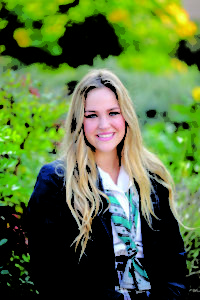 What is the most influential book you have read besides the Bible? Why?
The most influential book I have read is The Consolation of Philosophy. We read this book for Mr. Southwick's class. The discussions we had opened my eyes to what true happiness is and how we find it in God.
What is your favorite or funniest moment at Geneva? 
My favorite moment at Geneva… this is a really hard one! I would have to say my favorite memory is my first Friday night football game. Being a cheerleader and getting to cheer on friends, for the first time in uniform, with an amazing group of girls was surreal. It was a dream come true.
What will you miss most when you leave Geneva?
I will miss everything. The Geneva community has become my family. I will miss the positive atmosphere and relationships I have formed with the staff and students.
Who has influenced you most while at Geneva? How?
Mr. Vis has been a shining light for me throughout my Rhetoric School experience. He has pushed me to do my very best in everything. Mr. Vis has always been there to remind me that every single thing I do has an impact and is to glorify God.
What does being a Geneva student mean to you?
Leadership, honesty and love make up a Geneva student and I have learned that it means I am set apart. It is a privilege to be at Geneva and I am forever thankful.
How would you encourage a Geneva kindergartner to persevere in school?
I would tell a kindergartner to just take school one day at time. Time really does go by faster than we think. I would also encourage them to appreciate their teachers and classmates. Don't spend too much time worrying about something that won't matter in 5 years. School is supposed to be fun so just think of it that way!
What about Geneva do you hope never changes?
When I wake up, I always look forward to going to Geneva. I love the feeling I get when I walk onto campus! I hope that when I walk back onto the campus as an alumni, I still feel the same warmth of community as I do now.