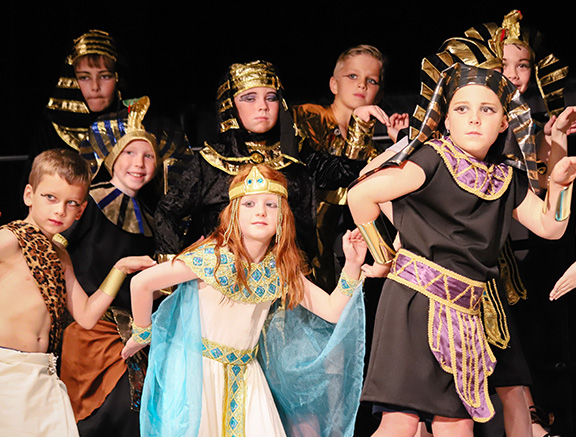 Geneva second graders bring history to life with their study of Ancient Egypt each year. They study the daily life, government leaders, religion, architecture, language, arts and recreation of the ancient Egyptians. A favorite project in which the students engage is learning about the mummification process. Each class experiences this process first-hand by mummifying their own "Pharaoh Chicken."
"Our second graders love learning about Ancient Egypt and are amazed by the wonder of their civilization. They learn a lot about Egypt in this year and are able to share their knowledge with others at our Ancient Egypt Burial Assembly and Museum. As teachers, we value learning about civilizations other than our own but also take this opportunity to point our students to the one true God, the creator of the heavens and the earth. We have great discussions in class about how our beliefs as Christians differ from the Egyptians while still enjoying learning about Egypt," second grade teacher Amelia O'Brien said.
The students also take the Egyptian Team Challenge which is an exam over the curriculum they have studied. The top three scores in each class participate in one final competition which is considered the top honor in second grade.