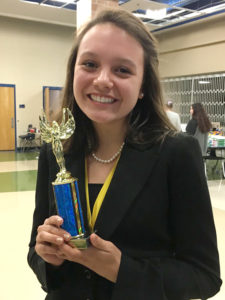 The Geneva speech and debate team competed in recent events both locally and nationally. Freshman Mia Wilson placed first in Dramatic Interpretation in the San Antonio Johnson High School Tournament over the weekend. This is the first time a Geneva freshman has won a tournament.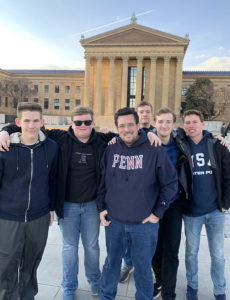 Advanced debate team members including Phillip Ackermann, Garrett Fritcher, Luke Hardin, Gabe Ross and Trevor Scott traveled to Philadelphia to compete in a large national tournament with 358 teams at the University of Pennsylvania Speech and Debate Tournament over the weekend as well.
In addition, the Public Forum debate team of seniors Phillip and Luke have qualified for the Texas Forensic Association State Championship in El Paso in March and junior Alex Iyer has also qualified in Program Oral Interpretation and Original Oratory at this TFA state tourney. Alex has qualified for the prestigious Tournament of Champions, held at the University of Kentucky in April.
"Geneva's speech and debate program allows our students to hone the critical thinking and public speaking abilities that we prize as a classical school. Students leave our program well prepared not only for college, but also for engaging the world for the cause of Christ," Geneva debate coach Scott Milam said.