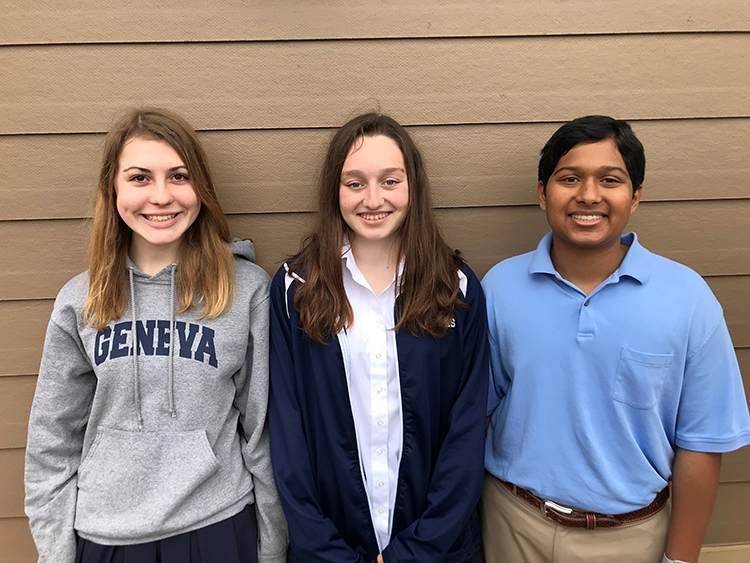 Geneva speech and debate team members continue to compete in area tournaments. Sophomore Alex Iyer placed second in Informative Speaking in Saturday's Speech Tournament at Johnson High School in San Antonio. The debate team of junior Phillip Ackermann and sophomore Jose Balli reached the quarterfinals in Public Forum Debate at this tournament.
Additionally, Alex Iyer placed first in Original Oratory and third in Dramatic Interpretation at the Hays High School tourney in Buda recently to earn national bids in both categories at the Tournament of Champions in Nebraska in May. Freshmen Lauren Abell and Samantha Doran, shown here with Alex, broke to the octofinals and placed ninth in Public Forum Debate at this tournament.
In January, junior Cammie Kidd reached the finals and placed sixth in Program of Oratory at Roosevelt High School in San Antonio.
The team will travel to compete in a speech and debate tournament at Harvard University on February 15-17. The team is coached by James Grover and Scott Milam.