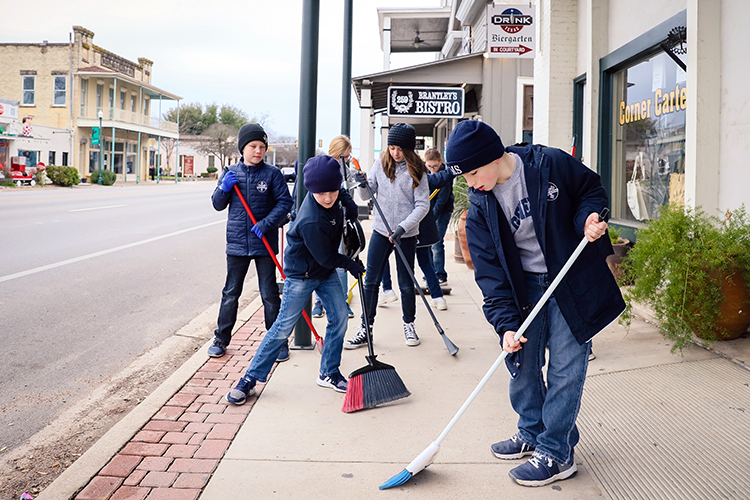 Grammar School students, faculty and parents descended on Boerne last Friday for the school's annual "Love Thy Neighbor Day." This is a day set aside near Valentine's Day each year as the Grammar School looks for practical ways to serve the Boerne community.
Students visited city and county officials as well as police, fire, sheriff and EMS offices to express gratitude for all they do to protect and serve their citizens. The students also assisted several area ministries, visited nursing homes, picked up trash and swept the store fronts on Main Street like fourth-grade students Colton Sehlke, Asa Chapman, Eli Sorrells and Piper Haynes shown here.
"Love Thy Neighbor Day is a day in which 310 Grammar School students simultaneously go out into the city of Boerne to love and serve others. Jesus came to serve not to be served (Matthew 10:45). The students had the opportunity to live out this truth as they prayed for the mayor, swept Main Street, encouraged firemen, law enforcement, the elderly and so many more. What a tribute to our committed parents who helped make this event happen. It's truly one of my favorite days," Grammar School Headmaster Jessica Gombert said.