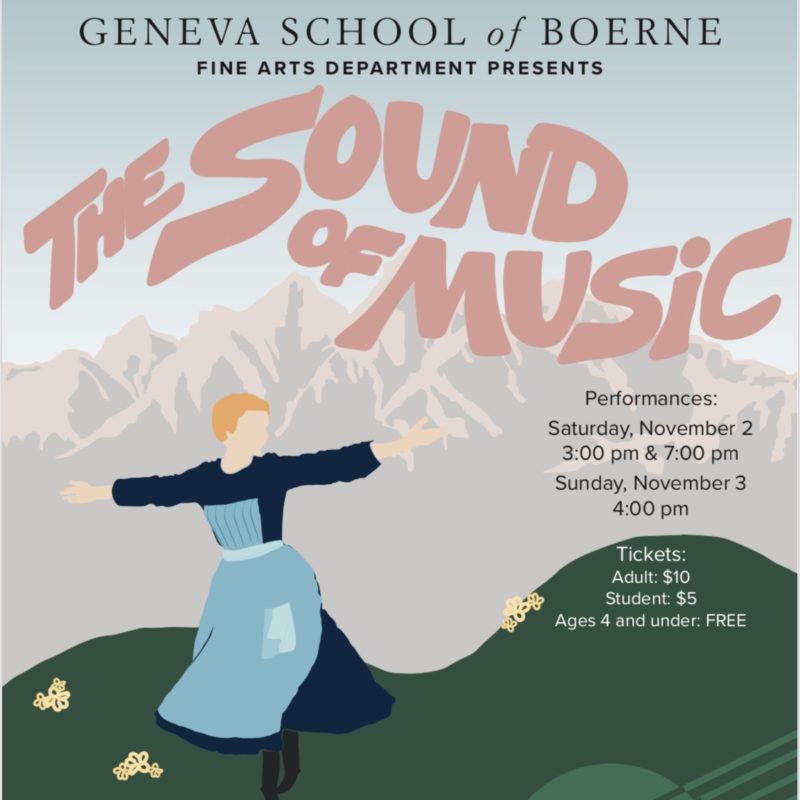 The Geneva Fine Arts Department will present the beloved classic musical "The Sound of Music" this weekend, November 2-3, on the Geneva Stage in the Multi-Purpose Building. Senior Charlotte Walker, who stars as Maria, wrote an article about the production for the "Geneva Quarterly" school magazine. Click here to read her words included in the first quarter issue of the GQ magazine.
Charlotte began her acting career as a small child by playing Gretl, the youngest member of The von Trapp Family, and will close out her Geneva acting career as Maria in this production.
Tickets are available at the door, although seating is limited due to pre-show ticket sales  after school over the past two weeks. Tickets are $10 for adults and $5 for students on a first come, first served basis. Shows are Saturday, November 2, at 3:00pm and 7:00pm and Sunday, November 3, at 4:00pm.
This is a must-see event! Come support the more than 100 students, faculty and parents who have worked hard to produce this musical.