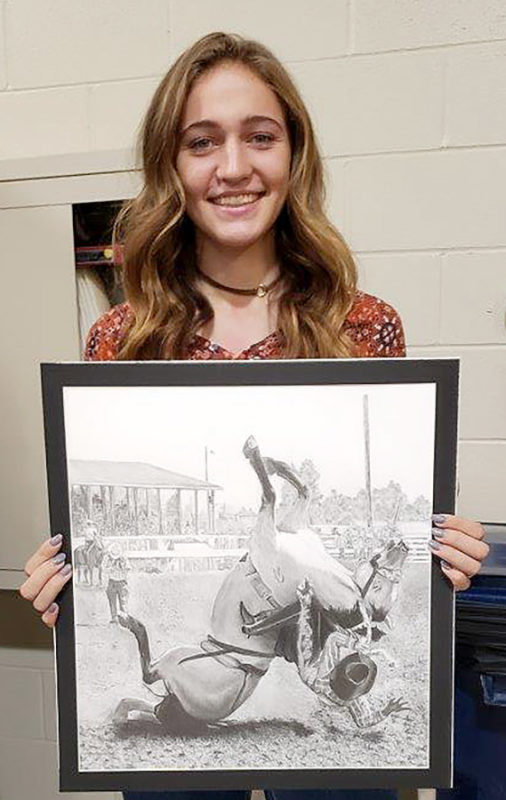 Several Geneva high school artists placed in the top 50 of 378 entries in the San Antonio Stock Show and Rodeo Student Western Art Contest. Sophomore Kaitlin Cates and junior Cody Lane George were the highest Geneva finishers placing among the top 17 artists. These two students also earned an at-large scholarship worth $4,000.
Kaitlin's piece is  titled "Head Over Boots" and Cody Lane's artwork is titled "Waitin' on a Winner."
In addition, Geneva junior Sydney Dennis, sophomore Julianna Goodman and sophomore Gwyneth Lewellyn placed in the top 50 in the annual student western art contest.
"These talented students have all worked very hard for several months and it is so gratifying to see their efforts rewarded, especially at such a large contest," Geneva Rhetoric School art teacher Cathy Lester said.