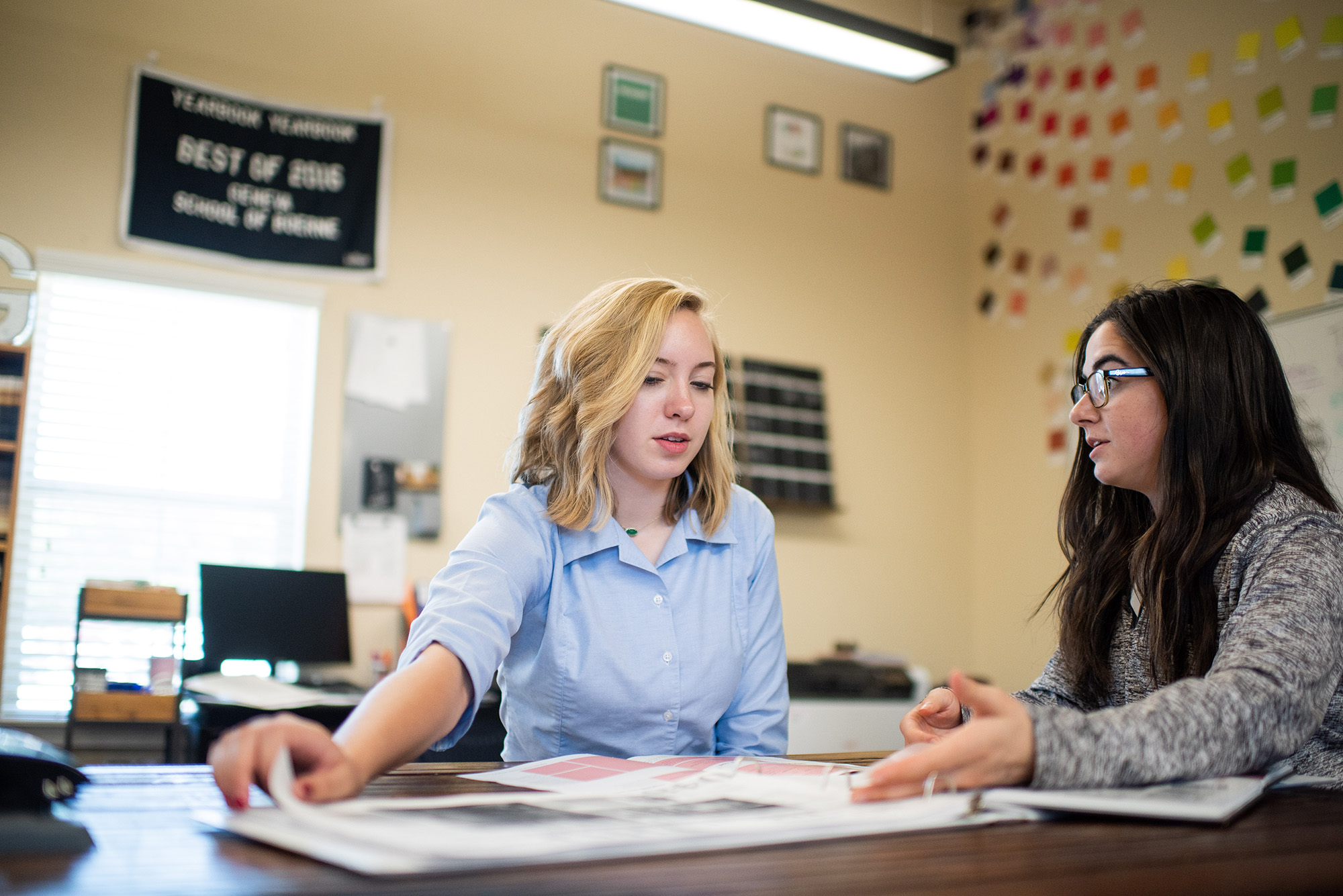 Geneva media opportunities
Parents, students, faculty, staff and prospective families are encouraged to follow Geneva happenings and events on social media. Twitter, Facebook and Instagram promote various school events. Varsity sports reporting happens mainly through the Geneva Twitter feed where game and score reports are posted. Follow Geneva on all of these social media sites at @genevaschooltx.
Photography is posted from school events and games on the password-protected SmugMug photo-sharing site. The password is available to all parents and students. These pictures may be downloaded for FREE and are a resource for many Geneva publications including The Eagle Eye quarterly newsletter and THEBOARDWALK Yearbook as well as in the news releases sent weekly to the Boerne newspapers.
The Geneva Quarterly is an award winning, Rhetoric School student-produced magazine publication.
Around the Table is Geneva's podcast that explores topics, teaching and conversations hosted by Academic Dean Dirk Russell. Like, subscribe and share this podcast with friends. Episodes are posted regularly and we hope this podcast fosters learning, growth and connection.
Geneva TV provides videos from several noteworthy school events.
Math in Focus provides videos to aid Grammar students as they increase their math knowledge and skills.