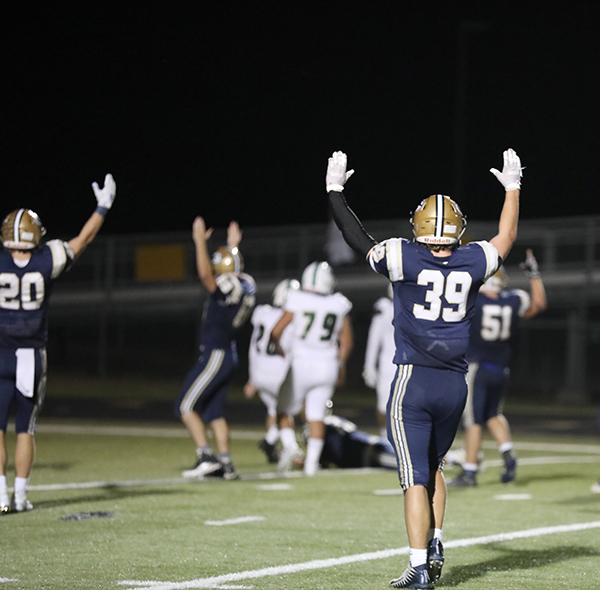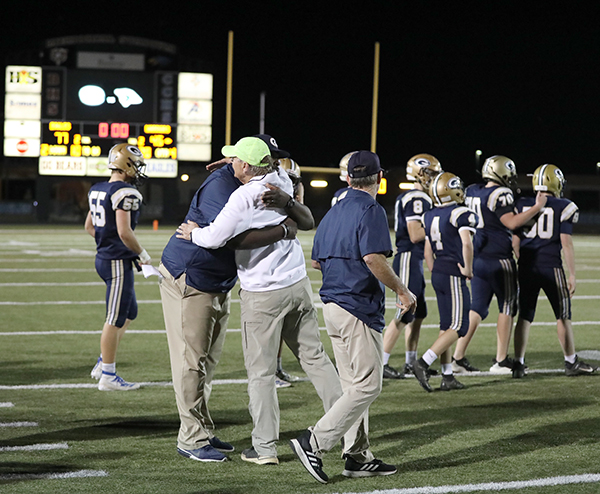 The Geneva varsity football team defeated The Woodlands Christian Academy 77-45 in the semifinals to advance to the TAPPS Division III State Championship Game for the second straight year. They will face Lubbock Christian at 12pm on Saturday, December 7, at Midway ISD Panther Stadium in Hewitt near Waco. Click here for a map to the stadium.
The Eagles lost a 15-14 heart-breaker in the final seconds in last year's State Championship to Willow Park Trinity Christian Academy and have had their sites set on another shot at claiming the state title since then. Geneva won the TAPPS Six-Man Division I Football State Championship in 2014.
"It's always a thrill to play for the State Championship in anything. We tried to get better every game and figure out what we do best and stick with it. The one trait this team has that is the biggest reason for their success is the way they practice—full speed and physical," Head Coach Dean Herbort said.
Gates will open one hour prior to Saturday's noon kick-off. Tickets are $15 for adults, $10 for students and senior citizens and both cash and credit cards will be accepted at the gate. The game will be live-streamed on TAPPS TV and you can also follow updates on the Geneva Twitter feed.
Make plans to go early, cheer loud and stay late! Go GSB!! Go-Fight-Win!!