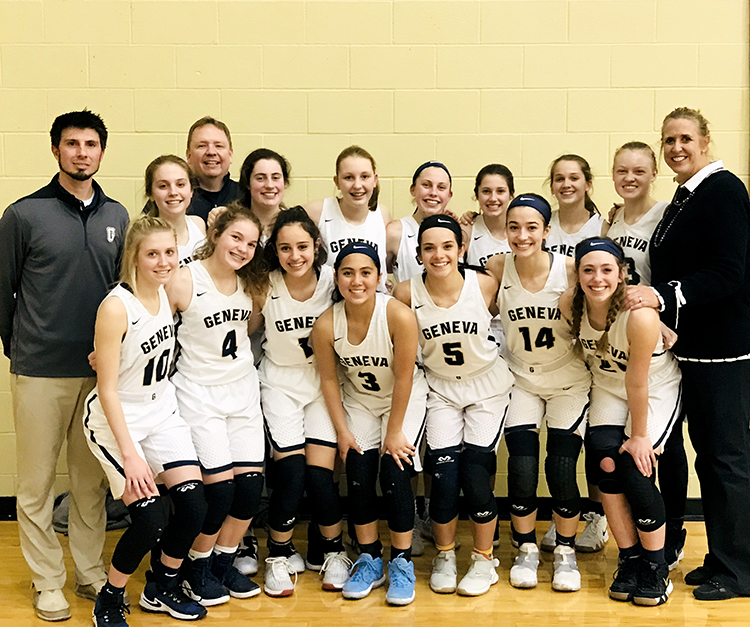 The Eagles varsity girls basketball and soccer teams are competing in post season play.
The varsity girls basketball team will host The Woodlands Christian Academy on Tuesday, February 19 at 6pm in the Geneva Gym in the TAPPS 4A Area Playoff Game. The team won the District Championship with a 41-19 win over San Antonio Lutheran High School to clinch the district title. Team members are from front row (l-r): Taylor Tippit, Elizabeth Walter,Julianna Goodman, Kellie Khlot, Gabi Griffey, Aisling Ayers and Kensi Parker. Back row: Coach Eric Boerboom, Riley Tippit, Coach Eric Drees, Emma Russell, Micah Howard, Alexa Elizondo, Sydney Griffey, Katherine Lacy and Coach Tracy Calderon.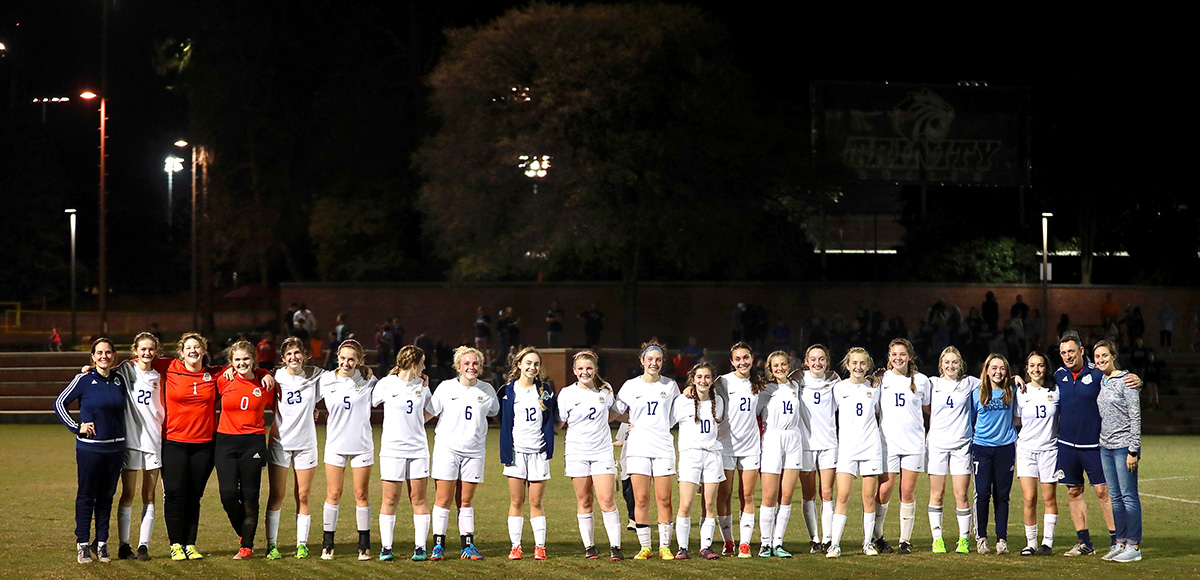 In addition, the varsity girls soccer team advances to the TAPP Division III State Semifinal Match with its 1-0 win over Schertz John Paul II on Friday night in the Regional Match. The team is set to travel to Seguin on Wednesday, February 20, to play Houston St. Thomas Episcopal at 6pm at Texas Lutheran University in the State Semifinal Match. The winner will play in the State Championship on Saturday in Waco.
Team members are from left: Coach Becky Doran, Kellyn Beauchamp, Maggie Carraway, MacKenzie FitzGerald, Sarah Ledoux, Elise Valdez, Vivian Biles, Katelyn Davis, Sydney Dennis, Audrey Davis, Lana Harrison, Lily Shrode, Hannah Pratt, Hannah Ledoux, Sam Doran, Katheryn Chisholm, Avery Myrick, Sophia Mixon, Chloe Higgs, Sarah Coultress, Coach Marty Morris and Coach Morgan Brown.