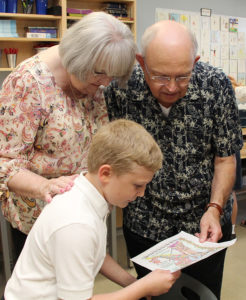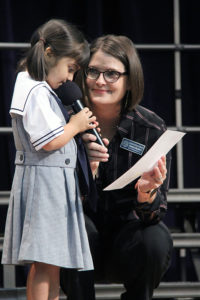 Geneva celebrated grandparents with its annual Grandparents' Day, celebrating both on Friday for Grammar School families and on Monday for the upper schools. The Grammar School hosted grandparents at a Friday morning coffee and assembly where several students were asked to read poems they authored honoring their grandparents.
Grammar School Headmaster Jessica Gombert and several grandparents spoke to the assembly about the benefits of being involved at Geneva in the lives of their grandchildren. Guests were then invited to visit the classrooms and watch presentations the students had prepared.
In addition, students in grades 6-12 welcomed their grandparents on Monday morning with coffee, a brief assembly and tours of the classrooms.