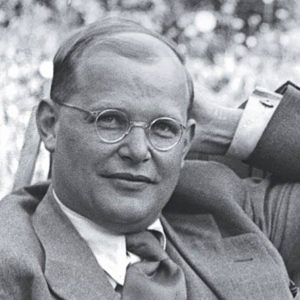 Geneva hosts a Mars Hill Lecture event each January with an invited speaker. This year, the lecture is actually a performance entitled "A View from the Underside: The Legacy of Dietrich Bonhoeffer." The performance will be held in Geneva's MPB from 7:00-8:30pm on Thursday, January 16, and will feature the one-hour performance followed by a 30-minute question and answer time. The event is FREE and open to the public.
This one-person play, adapted and performed by Al Staggs, brings the life of one of the great heroes of the 20th century to the stage. The audience is brought into the prison cell where Bonhoeffer awaits execution and listens as he struggles with evil and injustice, and to his explanation of how that outrage led him to become involved in the German resistance movement (a commitment that would result in his being executed by hanging on April 9, 1945).
After serving as a parish minister for more than 20 years, Staggs began a new career as a performing artist presenting this highly acclaimed, original one-person dramatization to churches, synagogues, colleges and organizations throughout the world. A limited number of copies of his book What Would Bonhoeffer Say? will be available for sale that evening. Please invite a friend and join us.