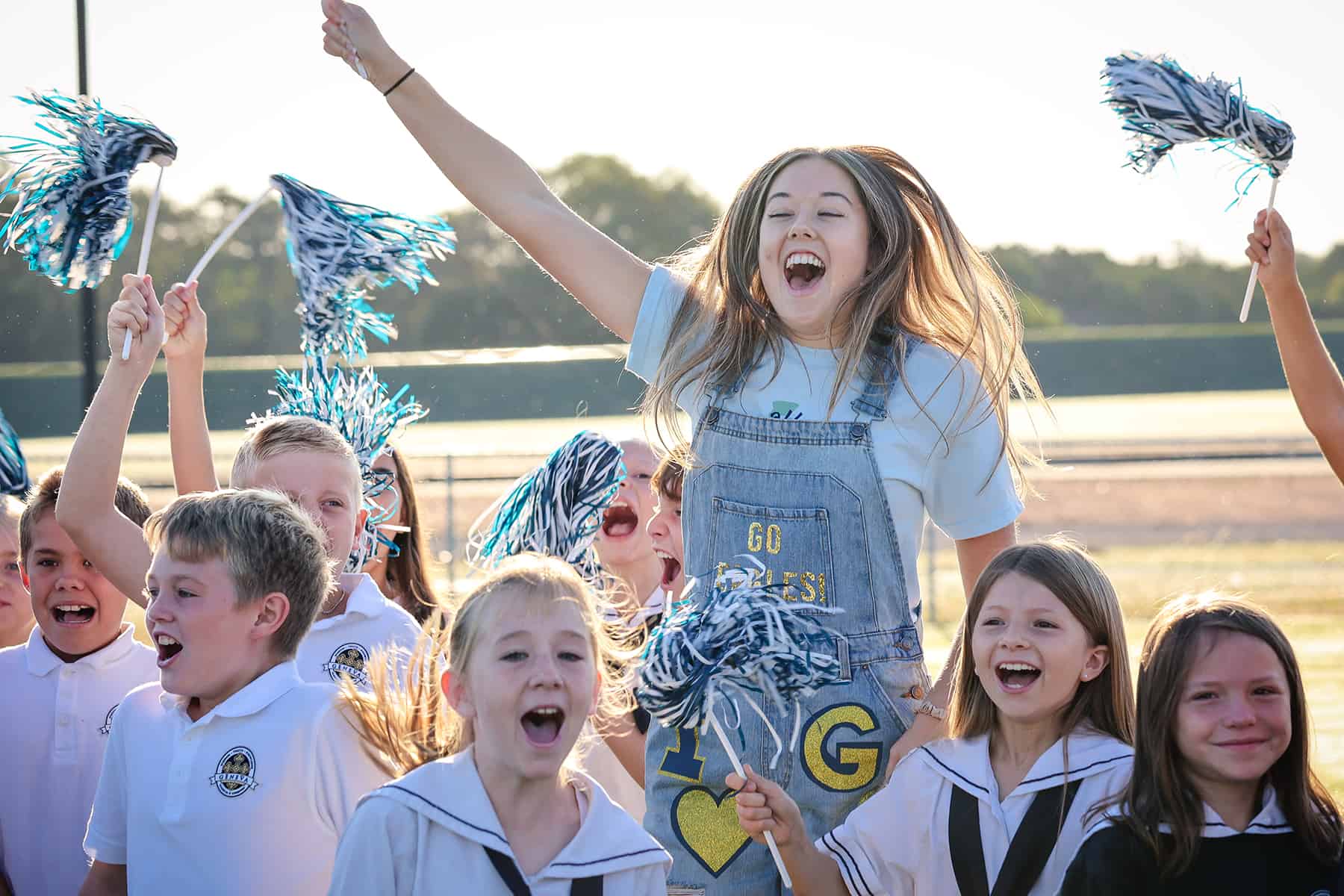 WE ARE GLAD YOU ARE AT GENEVA!
TAL LUNCH DATES
The parents and GCL are THRILLED you are here and love to spoil you once a month with Teacher Appreciation Lunches!
All Geneva Faculty and Staff are invited once a month to gather in the Commons area of the MPB for food and fellowship or grab a meal to go. Note the dates below and plan for a lovely lunch provided by the parents that appreciate you and all you are doing for Geneva!
Monday, August 21, 2023                          Provided by GCL Exec Committee
Thursday, October 12, 2023                      Provided by 4th, 9A, 9B
Thursday, November 9, 2023                    Provided by 6th, 9C, 10C
Thursday, January 18, 2024                      Provided by 5th, 11A,11B
Thursday, February 8, 2024                       Provided by 1st,12th
Thursday, March 7, 2024                            Provided by 3rd,10A,10B
Thursday, April 11, 2024                             Provided by Kinder, 7th
Thursday, May 9, 2024                                Provided by 2nd, 8th
RESERVING SPACE ON CAMPUS
Want to use a space on campus that isn't your classroom? Follow these steps.
1) Email the designated administration member for your school or department to request the event be placed on the calendar. (Grammar – Beverly or Amelia; Logic – Alicia; Rhetoric – Catherine; Athletics – Robin; Fine Arts – Suzie; All School – Shelly) Include the location, date, time and purpose of the event. If you need time to set-up or tear-down, please include that information.
2) Do not assume the space is yours until you get a response. If you don't get a response, kindly remind them.
3) Once you have approval of your event being on the calendar, then fill submit a work order in the office.
If you need to request help with technology (computers, Wi-Fi, etc.) email Nicole Lawson.
QUESTIONS: FACTS, PS, OUTLOOK
Fonts
For emails and documents for parents and the community: Calibri is your go to font

Headers- CALIBRI BOLD AND ALL CAPS
Body of an email, letter, or document- Calibri regular font

For documents in class for students: Feel free to be creative with your fonts
T-shirts and Posters
Email your headmaster for approval