TRAVIS VAUGHT, Board Chair
Travis Vaught was born and raised in Corsicana, Texas. He graduated with a degree in Electrical Engineering from Baylor University in 1993. Travis ran a software startup in Austin for eight years and currently helps run a family business office in San Antonio.
Travis and his wife, Ginger, met at Baylor and have three children: Mack (Class of 2016) and his wife Cassidy; Haven (Class of 2017); and Callen (Class of 2019). Travis and his family attend First Baptist Church. Travis has previously served on the Geneva Board (2008-2011) and has volunteered in various capacities since 2004, including Summer STEM camps.
KELLEY FITZGERALD, Secretary
Kelley is a native Texan having lived in Houston, Dallas and Fair Oaks Ranch. She and her family currently reside in San Antonio. Kelley graduated from Texas A&M University with a BBA in Marketing and Management from Mays Business School. After working in retail buying for seven years, Kelley worked as a retail software consultant for PriceWaterhouseCoopers managing people and processes.
Kelley met her husband Kevin at Texas A&M. They married in the summer of 1995 and have four children: Kyle (Texas A&M Class of 2022), MacKenzie (Geneva Class of 2020), Ryanne (Brandeis Class of 2021) and K.P. (Geneva Class of 2024).They have enjoyed Geneva since K.P. entered kindergarten and are blessed by the community of teachers, faculty and families that have guided them. Kelley has served in a variety of ways at Geneva through classroom volunteer opportunities, athletic sporting events, committees, field trips and many more. Kelley and her family are members of Oak Hills Church where she serves on the women's ministry team.
TONYA CHRISTAL, Chaplain
Tonya Christal was born and raised in San Antonio and graduated from Clark High School back when De Zavala Road really was a cow pasture. She graduated with a Bachelor of Science degree from Texas A&M University and returned home to pursue her dental degree at the University of Texas Health Science Center in San Antonio. She graduated with honors in 2002 and went to work alongside her dad in her family's practice, Lee Dental Centers. Six years later, her sister Danielle Powell (mother of Luke Powell, Geneva Class of 2029) graduated dental school as well and joined the practice. Since Dr. Lee's retirement, the sisters continue to practice Family and Cosmetic Dentistry while owning and stewarding Lee Dental's five locations.
Tonya and Jeff were friends from their Clark High School days, but didn't date until both were in graduate programs in San Antonio. They married in 2000 in the midst of dental and medical school and have two sons: Aidan (Geneva Class of 2022) and Britton. They have been at Geneva since Aidan started kindergarten.
Tonya has been active in many areas within the Geneva community—serving as an art docent and room mom as well as volunteering for all manner of Geneva activities and sign-up opportunities. She and her family are members at Currey Creek Church and deeply appreciate the community of believers that surround their family. Their family is also proud to support Young Life in San Antonio and Boerne. Tonya is also involved in the C12 Group, a Christian CEO mentor ship organization.
JANET BLACKBURN, MEMBER
Janet Blackburn was born in Wisconsin and grew up in the Midwest and Texas. She received her BA in Psychology from the University of Colorado, Boulder and her Masters in Social Work from the University of Nebraska. Janet has spent the majority of her professional life helping people with addictions. She is the Clinical Director at La Hacienda Treatment Center, where she has worked for 30 years.
Janet is married to David, and they have four adult children: Megan (University of Texas 2010), Sarah (Baylor 2011), Brad (Geneva 2013/Belmont 2017), and Matt (Geneva 2015/Baylor 2019). Brad and Matt both attended Geneva K-12, and Sarah is a former Geneva fourth-grade teacher. Janet and David have five grandchildren and cherish their roles as "Jammie and Pops."
Having been involved with Geneva from the start, Janet has served in a variety of parent volunteer roles and shared in the joy of watching the school grow while maintaining the foundational values. Most recently, she served on the Admissions Committee and Senior Thesis Panel.
Janet and David are longtime members of St. John Lutheran Church and attend Bible Study Fellowship in Boerne.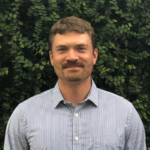 zacK burkhart, MEMBER
Zack Burkhart grew up in San Antonio and attended Churchill High School where he met his future wife, Jenny. He graduated with a degree in Spanish and Pre-professional studies from The University of Notre Dame in 2003 before attending UT Southwestern medical school in Dallas, graduating in 2008. From there, Zack completed a medical residency (UT Houston) and fellowship, then worked full-time as an ophthalmologist in San Antonio until 2018. Since then, he has divided his time between ophthalmology clinic at I Care San Antonio and a family investment business in Boerne.
Zack and Jenny have three children: Rebekah, Benjamin, and Joseph, all Geneva students. The Burkhart family attends Redeemer Presbyterian Church in San Antonio, where Zack has served as an elder since 2020. Over the years, Zack has volunteered at Geneva as a lunchroom monitor for the Grammar School, a summertime campus cleanup worker, and a parent chaperone for the fifth grade NASA trip.
TAMMY FREILING, MEMBER
Tammy grew up in a military family so trying to explain where she is from is nothing short of complicated. As the saying goes, "She wasn't born in Texas, but she got there as fast as she could." Tammy graduated from The University of Texas at Austin with a Bachelor of Business Administration in Accounting and a Master in Professional Accounting and is a CPA. After graduating, she worked for E&Y, USAA, Ridgemont Properties, and The Lynd Company before having the opportunity to help start the management business at Kairoi Residential. Currently, Tammy is a Partner and the Chief Financial Officer of Property Management at Kairoi Residential where she oversees Accounting, Human Resources, Legal and Information Technology.
Tammy and her husband Russ have been married since 1996 and have three children: Garrett (TMI Class of 2018/UTSA Class of 2023), Gracyn (Geneva Class of 2020/UT Austin Class of 2024), and Griffin (Geneva Class of 2024). The Freiling family came to Geneva in 2015 after many friends spoke highly of the school and community and have been blessed by it ever since.
Tammy has volunteered in a variety of ways at Geneva; most recently serving on the Finance Committee. Tammy also serves on the board of the Brighton Center which provides early intervention services to children with disabilities or delays.
LORI HOUSER, Member
Lori grew up in San Angelo, Texas, and graduated from the University of Texas in Austin with a degree in pharmacy. She met and married Baron before beginning a career in hospital pharmacy in Florida, later moving to New Mexico and Atlanta before returning home to Texas. Lori has held several positions with hospital systems before choosing to stay home with their four sons: Barrett (Schreiner University Class of 2013), Regan (Baylor University Class of 2018), Sutton (GSB Class 2017 and Baylor University 2021) and Ethan (GSB Class 2019 and Baylor University 2023).
While staying home with kids, Lori worked with Sam Champion to make SAMS Kids a 501(c)3 Non-Profit student success program for economically disadvantaged students in BISD. Among other activities, Lorie is Founder and President of Circle 2 Plus Ministries which promotes prayer and Bible studies for families, women's conferences and a weekly web-based Bible study-devotions called Chalk Borders. When Sutton and Ethan attended Geneva, Lori and Baron chaperoned trips, cooked for tailgate parties, senior celebrations and team dinners, and drove carpools. The Houser family attends Currey Creek Church where they serve as greeters.
Jessica Malkowski, MEMBER
Jessica was raised in South Louisiana and graduated from Louisiana State University with a Bachelor of Science in Kinesiology. She then went on to graduate school at Texas Woman's University, where she earned a Master of Science in Physical Therapy. While working in the Dallas-Fort Worth area, Jessica met her husband, Rich. They married in the Summer of 2003, and following a three and a half year Naval tour in Yokosuka, Japan, they moved to San Antonio.
Jessica and Rich have three children: Austin (Class of 2023), Emma (Class of 2025), and Quinn (Class of 2029), and have been a part of the Geneva community since the Fall of 2013. After commuting from San Antonio for five years, Jessica and her family now call Boerne home, and attend St. Peter the Apostle Catholic Church.
Jessica values the importance of community at Geneva and the many relationships her time spent volunteering has fostered. Serving in various roles across campus, she has experienced first-hand the blessings of being engaged in a community that strives to not only equip students to be lifelong learners and leaders, but more importantly encourages them to love and serve the Lord, as well as one another. 
Allison Aderholt Peet, Member
Allison Peet was born and raised in San Antonio, Texas. Allison graduated from Texas A&M University, class of 1999 (WHOOP) with a degree in Early Childhood Education. Allison moved to Boerne in 2000 and taught kindergarten for seven years (some of that time as a teacher at Geneva School of Boerne.)
Allison has two children with her late husband, Clay Aderholt and six BONUS children from her husband Jason Peet (2019). Jason and Allison currently have four children at Geneva – Reid Aderholt (Class of 2027), Joshua Peet and Gracie Aderholt (BOTH Class of 2030) and Rachael Peet (Class of 2032.) They also have Abigail Peet (graduate of Abilene Christian University, Class of 2021), JT Peet (Texas A&M University, Class of 2023) and Katherine Peet (Abilene Christian University, Class of 2025) and Alex Peet (Geneva Class of 2023 and Abilene Christian University, Class of 2027).
When Allison isn't taxi driving to extra-curricular activities or feeding her family, she enjoys serving the Geneva community. Her favorite volunteer opportunities have included: being a classroom reader, selling fundraiser ice cream/pizza to teenagers, Medieval Feast MC, art/music docenting, chaperoning field trips and substitute teaching.
Allison and her family are involved at Currey Creek Church where she and her husband serve on the "Welcome Team." Allison was also a part of Bible Study Fellowship's Evening and Day Women's classes in Boerne for 22 years.
JOANNE THORNTON, HSEC CHAIR
Joanne grew up in Bronxville, New York and graduated from Bucknell University with a Bachelor of Arts in Spanish and a concentration in Economics. She enjoyed a career on Wall Street working as an Institutional Corporate Bond Trader for various firms before marrying Robert in 1994. She was one of the three founding families of Geneva School of Boerne where her son Nick (Class of 2013) attended K-12 before matriculating to Baylor University where he studied finance and played on the men's golf team.
Joanne has served at Geneva as faculty, staff, board member and member of both finance and admissions committees. In addition to serving at Geneva, she served as the Teaching Leader for Bible Study Fellowship in the Boerne Evening Women's class for 26 years before retiring from this role in May 2022. She will continue to serve as a BSF Area Advisor. She and Robert attend First Presbyterian Church in San Antonio.
One of Joanne's favorite Geneva moments was instituting the Eighth Grade Oratorical contest in 2007 as a precursor to the Senior Thesis.
GREG YOST, MEMBER
Greg was raised in Boerne and graduated from Boerne High School when there was only one high school in town. He graduated from Texas A&M University with a Bachelor of Science in Molecular and Cell Biology and went on to attend dental school at the University of Texas Health Science Center in San Antonio. He later graduated from St. Mary's Law School and began practicing law in Boerne where he still practices today. Greg is a past president of the Kendall County Bar Association and his practice consists primarily of probate and fiduciary litigation.
Greg and his wife, Brittney, are both Boerne natives, but did not get to know each other until their college days when Brittney was attending Baylor. They married in the spring of 2008 and have two children and one is at Geneva: Reese and Walker (Geneva Class of 2032).
Greg has served as a panelist for the Geneva Senior Thesis and as class reader for his son's kindergarten class, although he jokes that Brittney's involvement far exceeds his where she has served as a GCL committee chair, music docent, field trip chaperone, and Grammar School lunch monitor, among others. The Yosts greatly value the Geneva community and the quality relationships that have been forged. They hope to continue contributing to and serving the Geneva Community for years to come. The Yost family attends Currey Creek Church where they teach the Kindergarten Sunday School class.