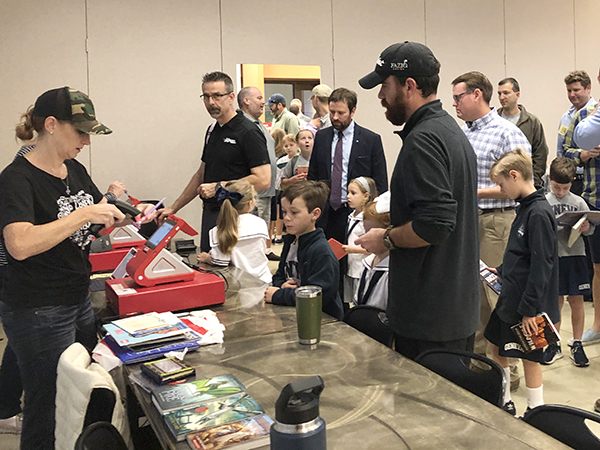 One of the ways Geneva develops a love for reading in its students is by holding a book fair each year. The fair also raises funds to purchase books and accessories for the library and Grammar School classrooms. Geneva's Scholastic Book Fair sold over $18,000 this year.
"The book fair consistently reveals Geneva students' love of books and their parents' support for them and our school. A big thank you to all the parents and grandparents who supported our fair through their purchases, volunteering, decorating and other ways. It was another successful fair!" Geneva Librarian Lisa Patti said.
Geneva dads and students are shown here shopping together during the annual Dads and Donuts event.