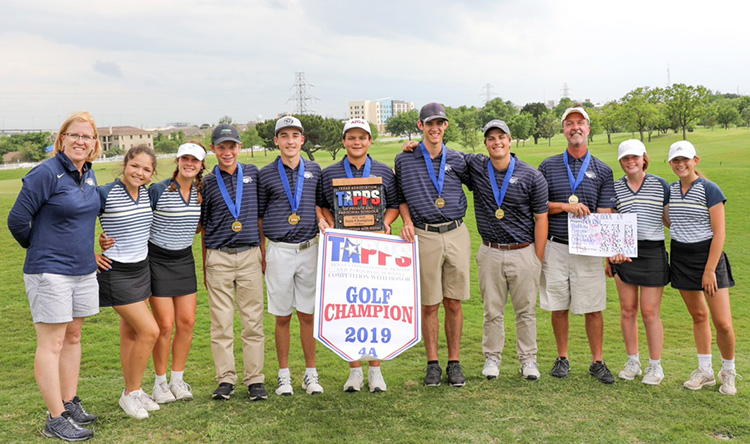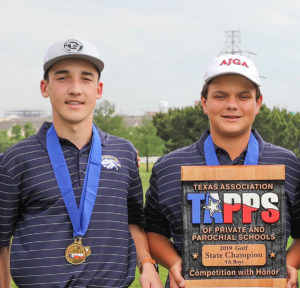 The Geneva boys varsity golf team won the TAPPS 4A State Golf Tournament held Monday and Tuesday at Cottonwood Creek Golf Course in Waco. The girls team finished in seventh place.
Hayes Hutton was Geneva's low medalist to finish in third place with a two-day score of 151 (77, 74). Gage Kohler finished in sixth place overall to medal with a two-day score of 154 (73, 81). Cade Barone had a score of 164 (85, 7
9), Soren Burkholder shot 165 (79, 86) and Kevin Vogt 202 (106, 96) to lift the Eagles into the top spot.
Hutton and Kohler were named to the TAPPS 4A All-State Golf Team with their top 10 finishes.
The girls team of Emma Grace Erfurt, Avery Ochoa, 

Lily Radigan and Aubrey Webb finished in seventh place.
The teams are coached by Kirk Riggs and Susan Greenlees and are under
the instruction of Scott Johnson at Fair Oaks Ranch Golf and Country Club.