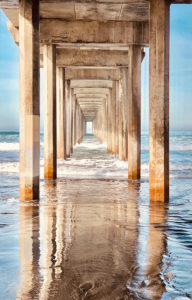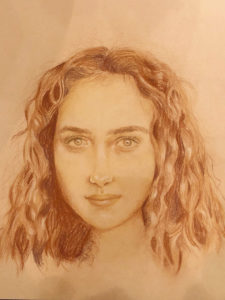 Geneva artists, freshman Gwyneth Lewellyn and sophomore Jackson Friesenhahn, earned top honors for their pieces at the Texas Art Education Association VASE (Visual Art Scholastic Event) State Art Contest in San Marcos last weekend.
Gwyneth, Jackson and sophomore John Henry Friesenhahn were the three Geneva students who qualified for VASE State from among thousands of entries from Texas public and private schools. There were 1,748 pieces of art juried at the VASE Region 20 West Contest in February and 161 entries qualified for the VASE State Contest.
At State, the student's pieces were ranked from 1- 4 by judges and the students who earned a 4 rating received State medals. Gwyneth and Jackson were among the 77 students who received the highest rating of 4. John Henry received a 3 rating for his portrait, and all three students received a written critique by the judges.
"It is always rewarding to see students recognized for their hard work using their God-given talents," Geneva art teacher Cathy Lester said.
The mission of the annual Texas Art Education Association VASE Contest is to recognize exemplary student achievement in the visual arts by providing art students and programs a standard of excellence in which to achieve.