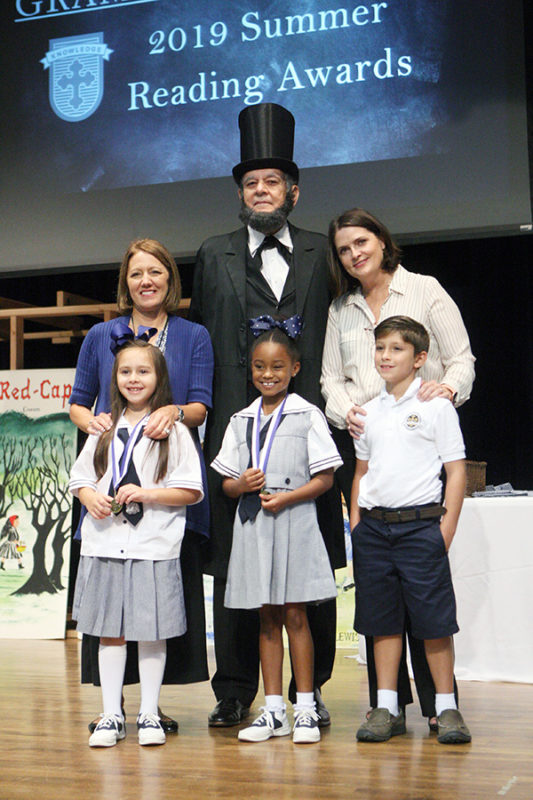 The Geneva Grammar School celebrated reading completed over the summer break with the annual Summer Reading Awards Assembly. Geneva School Librarian Lisa Patti and Grammar School Headmaster Jessica Gombert recognized 293 students with awards—270 students earned gold, 20 students received silver and three students earned bronze medals.
These students (and teachers who participated in the summer reading challenge) read a combined total of 443,178 pages over the summer. In addition to their gold medal, 30 students in fifth grade received an XL Hershey's chocolate bar for going "Above and Beyond" by reading over 1,700 pages.
The assembly also included a visit from Geneva grandparent Glynn Gilcrease who was dressed as the 16th President of the United States. "Abraham Lincoln reminded all of us how important it is to read and how grateful we should be to have access to such amazing books!" Mrs. Patti said.