GIVE TO THE GENEVA FOREVER FUND
Over the last four years Geneva School of Boerne purchased two parcels of land to expand our campus footprint to over 55 acres. This strategic decision gives the school access to I-10 in order to improve traffic flow and safety access to campus, increased parking and the necessary space to expand for our needs as a TAPPS 4A school. As our campus matures there will be opportunities for new buildings and facilities to support our vision to develop servants, scholars, athletes and artists equipped to do hard things.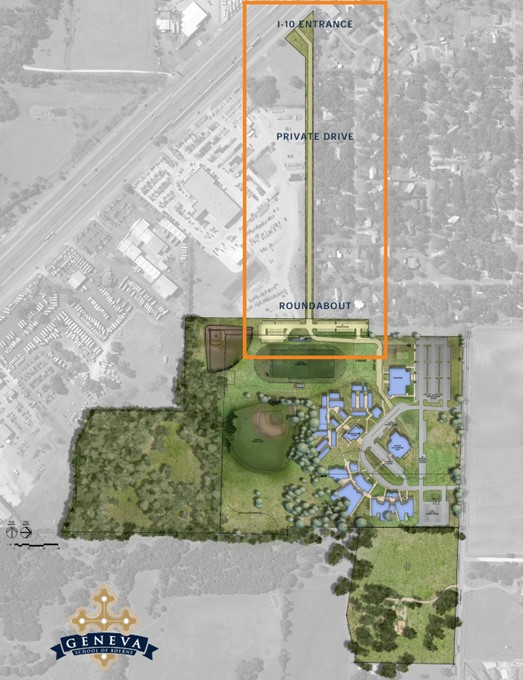 WE GRADUATE CLASSICALLY TRAINED SERVANT LEADERS EQUIPPED TO DO HARD THINGS
The Geneva School of Boerne exists to provide a classical education from a biblical worldview to equip students for a lifetime of learning, service, and leadership to the glory of Jesus Christ.