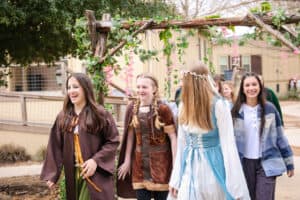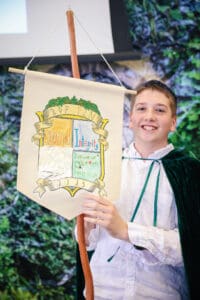 The Geneva Logic School celebrated its eighth annual Tolkien Day at the end of January. Sixth, seventh and eighth grade students read the works of author J.R.R. Tolkien while in Logic School and this annual event celebrates the worlds he created with his works.
The Logic School community of students, faculty and parents came together to celebrate all things Tolkien by dressing as hobbits, dwarves and elves as they play themed games and enjoy Hobbit meals such as the Second Breakfast and Elevenses.
'"If more of us valued food and cheer and song above hoarded gold it would be a merrier world,' says Thorin Oakenshield in J.R.R. Tolkien's classic The Hobbit. Tolkien Day at Geneva is so much more than a Logic School tradition at Geneva; it is our day to eat, to cheer, and to sing," Logic School Headmaster Aaron Southwick said.