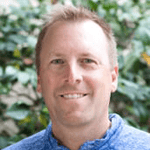 Grant Gaston has been named Geneva School of Boerne's new Head Varsity Football Coach and Program Director. He comes to Geneva from Grace Community School in Tyler which is a TAPPS Division II school that went 8-2 this year.
"He has a huge passion for football and Christian leadership and discipleship. He has expressed that his vision is 'Coaching for Transformation,' and he wants to build men of character who will transform the world through football," Geneva Athletic Director Eric Boerboom said.
Gaston is a graduate of Texas A&M University and earned his J.D. from Baylor University School of Law. He has maintained a law practice while coaching in a variety of positions with his most recent role being an Assistant Coach at Grace Community School.
"Coach Gaston is extremely detail orientated and has shown throughout the interview process that he cannot be out-worked or out-prepared. As a practicing attorney, he connects naturally with the classical elements of Geneva and will be a great fit for the culture and mission of the school. We believe that Coach Gaston's enthusiasm to connect with all students and athletes on the Geneva campus will have a meaningful influence on our school culture," Boerboom said.
"I'm excited to join Geneva because we share the mission of developing and discipling athletes of character and integrity who will transform the world for Jesus! (Acts 20:24)," Gaston said.
He and his wife, Emily, have been married 24 years and have four children.