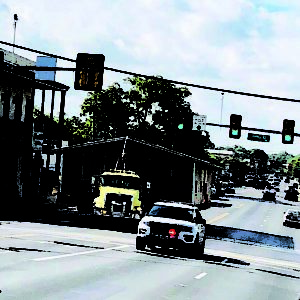 Geneva is on the move once again. The Grammar School portables traveled down Main Street throughout the fall semester much like when they were moved to our 32-acre campus at 113 Cascade Caverns Road back in 2004. The last portable was transported off campus recently.
Some portables remain on campus for office or storage space and many were given to area ministries and non-profits.
"Although the time has come to say goodbye to these portable buildings, they served the school and its students well for many years and have been replaced with permanent buildings," Geneva Development Director Amy Metzger said.
The newest permanent buildings on the Grammar School campus were recently celebrated with a Boerne Chamber of Commerce Ribbon Cutting Ceremony in early November.
Geneva began in 1999 with 13 students in borrowed classrooms at St. John Lutheran Church and has grown to a current student population of 716 students in kindergarten through twelfth grade.
Geneva is characterized by five distinctives—it teaches from a Christian worldview, upholds classical ideals, has deeply-invested teachers, fosters a tight-knit, engaged culture and values a commitment to excellence in all things.