Geneva is proud to announce that Karynn Garrow made a commitment to compete at Grand Canyon University on National Signing Day.  She was surrounded by her family, coaches and friends at a signing celebration in the Geneva Gym. Karynn has played at the varsity level all four years and has over 2000 kills and 1000 digs for the Geneva Eagles. Congratulations to Karynn, her family and her coaches.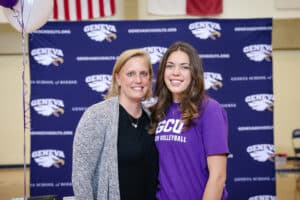 Karynn with her Coach Shelly Vaughn.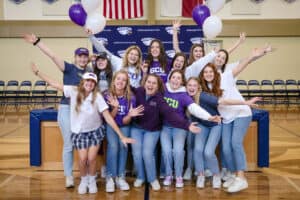 Karynn celebrating with her teammates.